And this on Twitter today: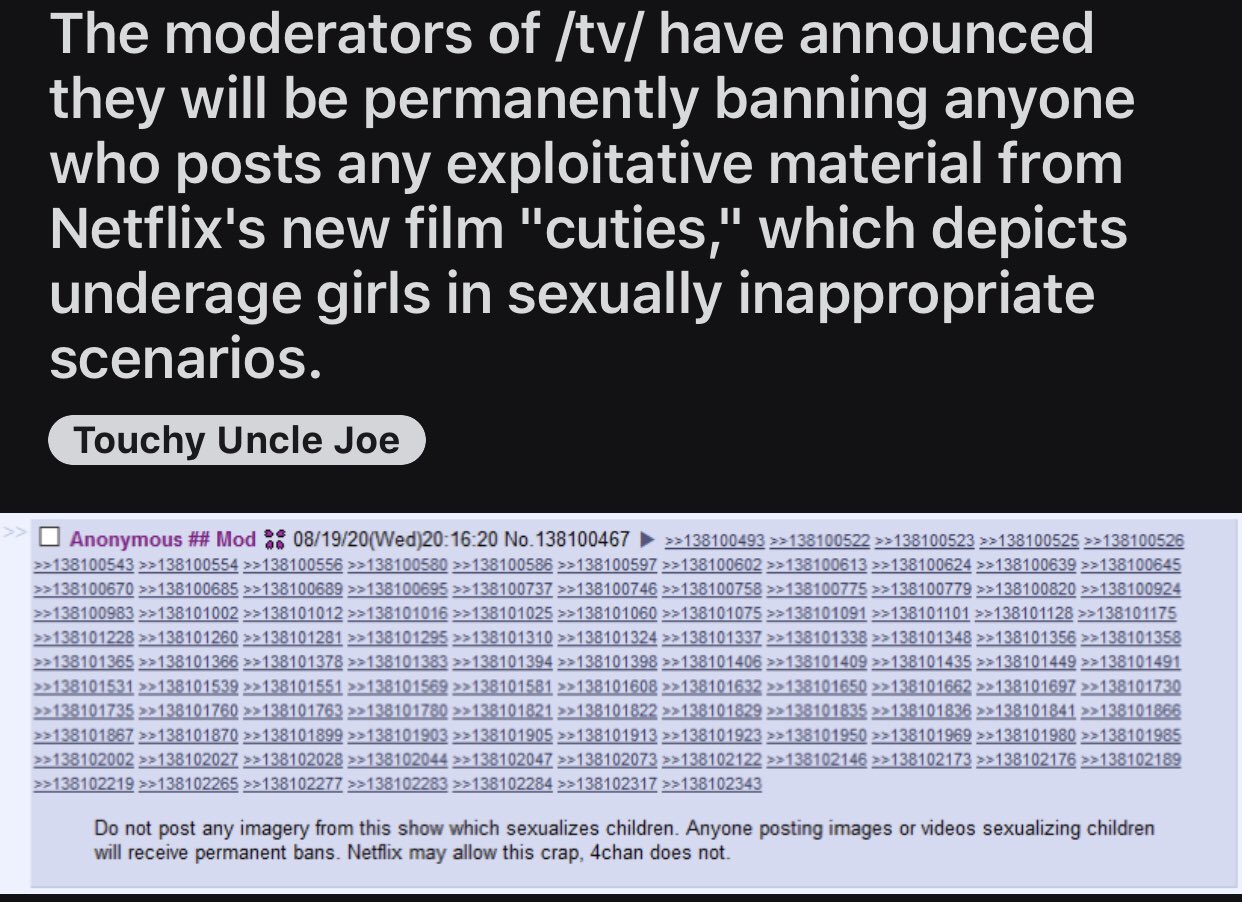 When the
4chan
moderators ban your content on morality grounds, it's really time to take a look at yourself.
Ya think? I just love that people who defend Netflix are asking anti-Cuties commenters, "Have you seen it?" So now you must watch child pron in order to denounce something as child pron.